Wow this last week has flown! Joshua and I have already been in the beautifully cold state of Minnesota for 9 days already. We leave in 4, to head back to our Daddy and hubby in Texas. It is already Friday follow! So make sure to visit new sites and make some new friends.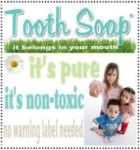 This is the lovely sponsor of this weeks friday follow!
Visit this site to learn more about Friday Follow and to participate in this weeks bloghop.
Happy following friends! I only need 20 more followers to reach 100 then I will be doing my VERY first giveaway!! So follow and share :)